"Women are 75% of art school graduates but only 34% of artists exhibited in our state museums and galleries."
The Countess Report 2014
THE FOUNDATION
SHEILA is a national foundation that addresses the historical and continuing gender bias against women in Australian art. It will paint Australian women artists back into our history, assist and celebrate contemporary women artists and support the unique Cruthers Collection of Women's Art at The University of Western Australia. Comprising over 700 works, it is Australia's largest stand-alone collection of women's art and has been described as "a tremendous resource for the rethinking of Australian art". In 2007 Lady Sheila and her family set up a private foundation to support the Collection and advocate for women artists, and in 2017 it transitioned to Sheila Foundation Ltd, a public foundation.
The aim is to achieve an endowment fund of $2 million, building on the Cruthers family's initial donation of $600,000 to enable the Foundation to bring these programs to life.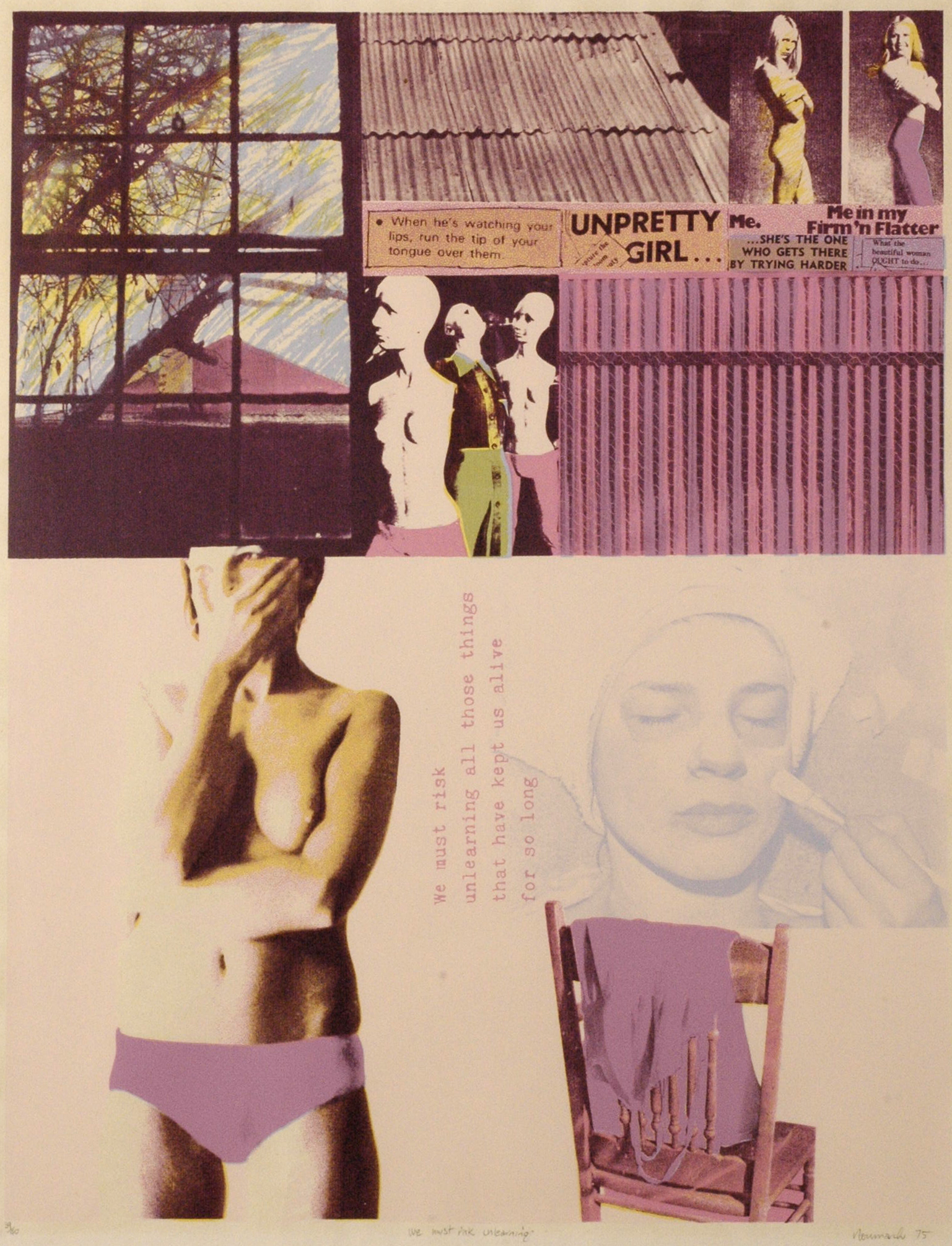 Ann Newmarch work check with John
Why Sheila is needed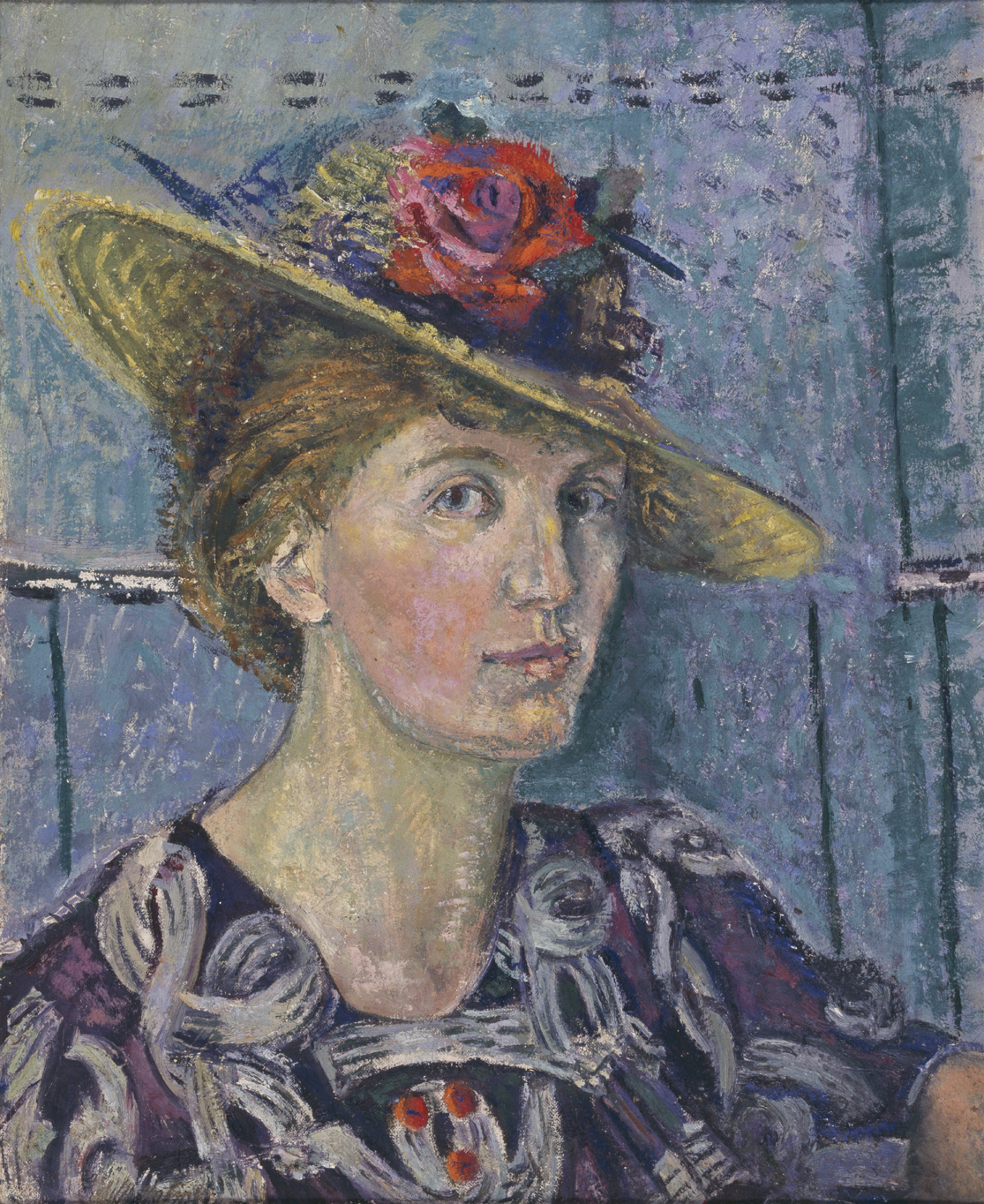 Edith Holmes, Self portrait 1942 © Courtesy the artist's estate
What Sheila Does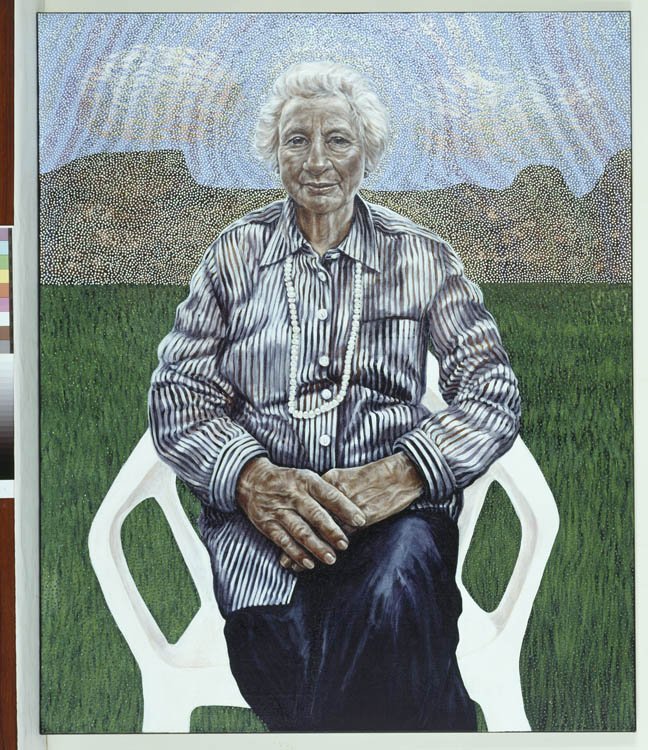 © Courtesy the artist
Lady Sheila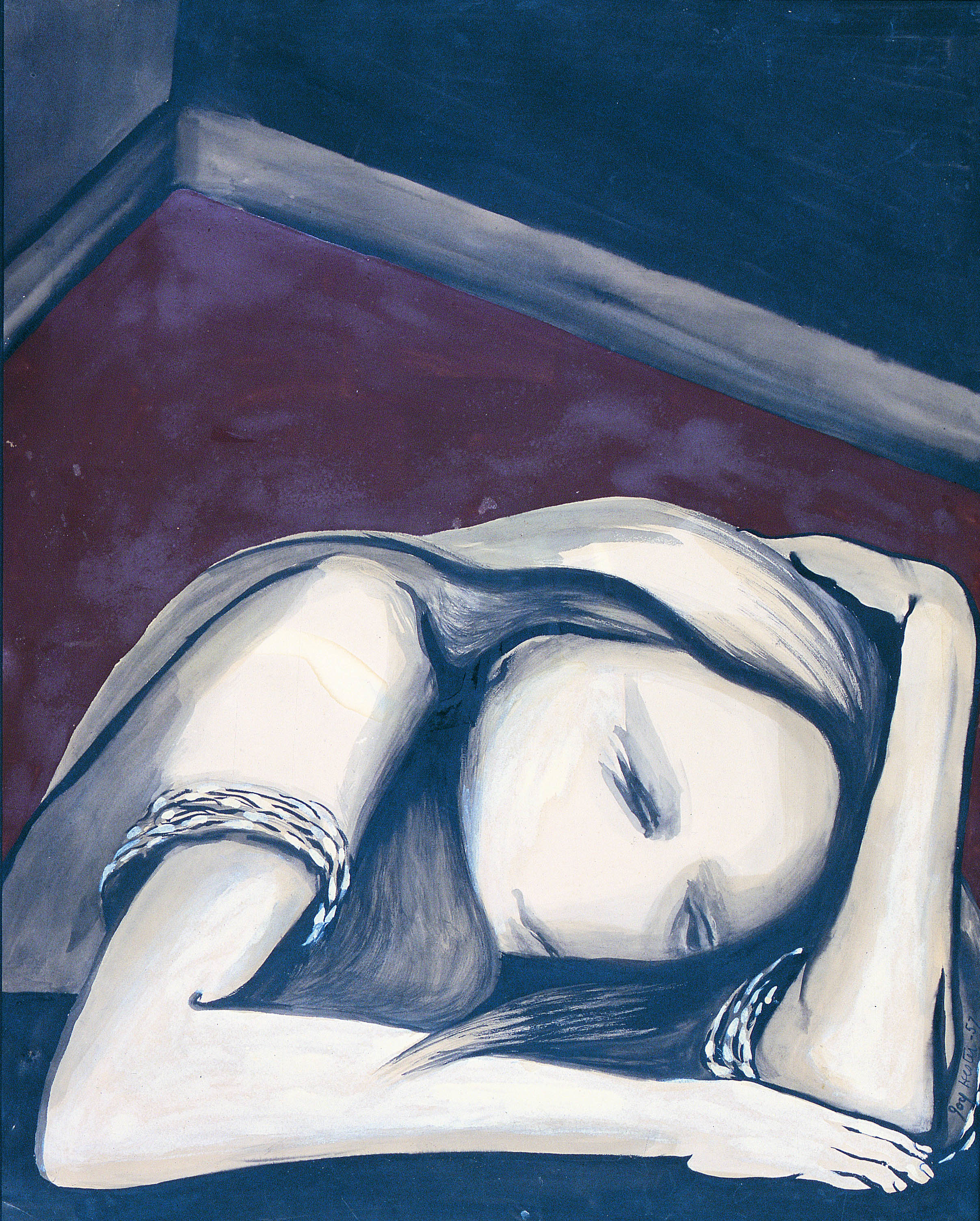 Joy Hester, Girl in Corner 1957 © Copyright Agency
Learn more about Sheila
Board of Directors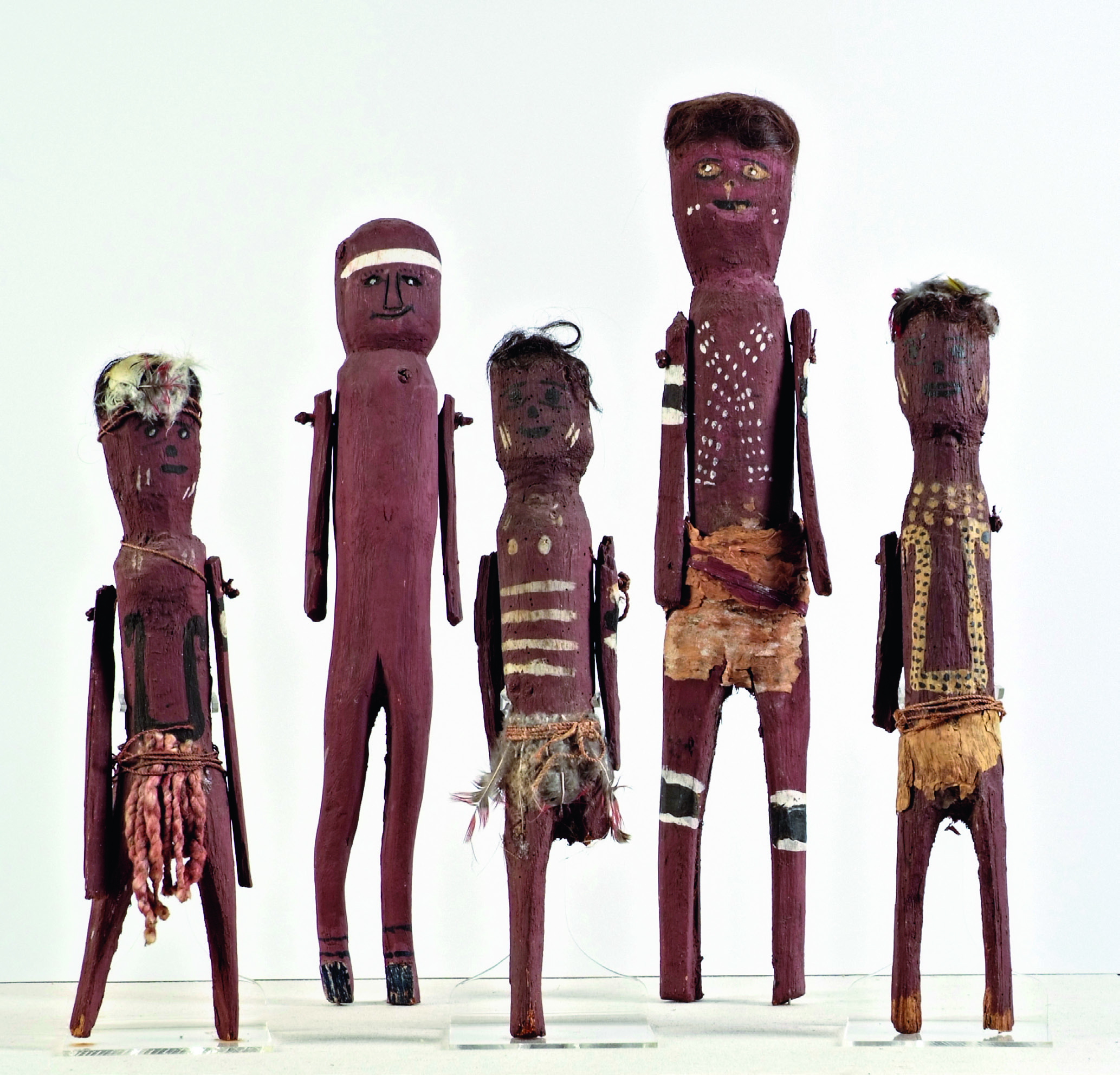 Elsie Roughsey Labumore, Five bush dolls c. 1972 © Copyright Agency
John Cruthers, Chairperson, is a Sydney-based art curator, consultant, writer and collector. Since 1974 he worked with his parents to assemble the Cruthers Collection of Women's Art, which was gifted to The University of Western Australia in 2007. He was curatorial adviser to the Collection from 2007-17 and has been a member of the UWA Cultural Collections Board since 2011.
Katrina Burton has a legal background and over 20 years experience as a non-executive director. She has been a director of Home Building Society, StateWest Credit Society and Landgate. Katrina is a founding director of not-for-profit organisation EON Foundation Inc.
Michela Fini is the co-founder of the White Swans giving circle for BSSTC and chair of the philanthropy committee for BSSTC; advocate and patron of the New Australian Pavilion for the Venice Biennale (opened in 2015) and an advocate for WA community engagement with the Venice Biennale; and a WA committee member of the Snowdome Foundation investing in new treatments and early clinical trials for blood cancer.
Angela Goddard is the Director of Griffith University Art Museum, Brisbane. She joined the University in June 2015 after fifteen years at QAGOMA, seven of these as Curator of Australian Art. She writes and lectures regularly for varied contexts, and was a Board Member of the Institute of Modern Art, Brisbane in 2003-08 and 2012-16.
Catherine McMahon has a background in both the public and private sectors, focused mainly in policy, marketing and organisational behaviour. Following completion of a science degree from UWA, Catherine pursued study and work in business management both in Australia and overseas. Her community involvement to date has been in the areas of welfare for military families, education and health. A recent graduate of the Australian Institute of Company Directors, Catherine has a keen interest in good governance.
Ingrid Puzey is a director of West Australian Ballet and chair of the UWA Centenary Trust for Women. She is chair of Equus Bonding Inc; a member of the Perth Festival Philanthropy Committee and the Black Swan State Theatre Company White Swans; and a mentor with Kilfinan Australia. In 2018 she was a judge in both the Western Region and National EY Entrepreneur of the Year Australia awards. In 2017 she was awarded Citizen of the Year in her local community
---
EMERITUS DIRECTOR
Sue Cruthers, daughter of Sir James and Lady Sheila Cruthers, studied medicine at UWA and practised in the public health system in Perth for 28 years. She has enjoyed participating in sports including cricket, swimming, soccer and long distance running. Sue's career in medicine sparked a strong and ongoing interest in policy, treatment and research in the area of mental health. She and her brother John are continuing the work of their mother and father – the support of women's art and women artists.
Gary Dufour is an Adjunct Associate Professor at The University of Western Australia where he teaches the history of 20th and 21st art in America. A member of the UWA Cultural Collections Board, Gary was the Chief Curator and Deputy Director of the Art Gallery of Western Australia for two decades. A specialist in international contemporary art, he publishes and lectures widely, and is recognised as a leading authority on artists Jeff Wall and Howard Taylor.
---
SECRETARY
Karen Connolly is a UWA arts graduate with experience in secondary education and tertiary curriculum development. She has worked in marketing and as a freelance copy editor and proof-reader, and is currently the finance officer for a number of different arts organisations. Karen served on a local government sustainability committee for a dozen years.
Annual Reports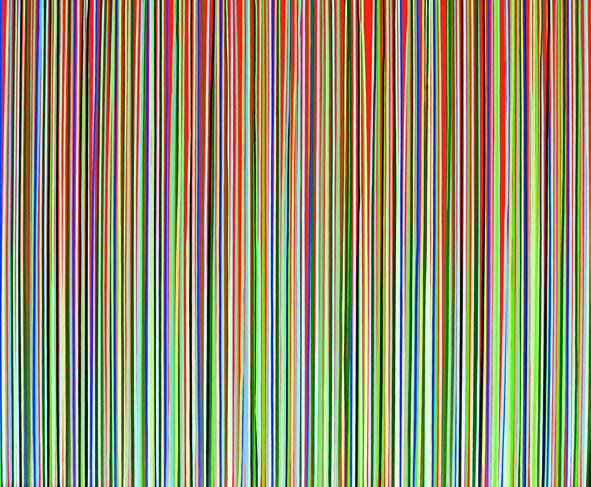 Lisa Wolfgramm, Painting #271 2009 © Courtesy the artist
–
SHEILA acknowledges the traditional custodians of country, Aboriginal and Torres Strait Islander people, throughout Australia and recognises their continuing connection to land, waters and community. We pay our respects to them and their cultures; and to Elders both past and present.